The overall market for Irish railwayana - some comments (2000-2001)
---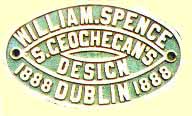 Guinness 5' 3" wagon makers' plate. Source: SRA1200
For those collectors interested in Irish railway passes, linen, buttons, posters etc., I am afraid I have not, as yet, provided comprehensive material. As noted on the home page, much of the data on signs comes from RCJ, since at the moment I only subscribe to the auction catalogues from SRA, BRA, KRA and MTN, although a number of auctions are now appearing on-line (the first being GWRA). BRA, produces a monumental monthly catalogue with many b/w photos of articles on offer, analysis of the results of other locations and articles on specific topics. The SRA auctions, which are quarterly, allow a longer lead time and contain 16 glossy pages of colour photos of items offered (+/- 24 items per page). In addition, regular or irregular auctions take place elsewhere. A comparison of prices would suggest that highest prices are achieved at SRA and BRA, with bargains often coming up at the less well known or specialised locations (probably some of the prices are quirks due to the absence of an underbidder). But for those more interested in posters should concentrate on Onslows while signalling staff specialists might keep an eye on Kiddlington (KRA or ORA in reports).
First quarter 2000
Malton on 8/1/00 had a CIE Brake Van plate 289A (£ns), a framed Fishguard & Rosslare Certificate (£ns), a BCDR 1927 framed and glazed map showing competition with buses (£10), and miniature 'Kilcock-Enfield' (£30) and 'Clonsilla-Leixlip' C (£28) staffs in its 1186 lots! Kidlington in January had two bridge plates, MGWR 582 (£45) and GNRI 47 (£20) an alloy carriageboard 'Failte' (£55) and an Irish Post Office two sided sign (£75). BRA in February had an LMS Ireland poster (£21) and 130 Irish labels (£43). Sheffield on 11/3/00 had a SLNCR copper platform lamp case from Sligo (£200), three glazed sides, 56cm tall (see photo below), a MGWR cast iron fender with "MGWR" initials, 103 cm wide unrestored (£100), a W&T staff 'Float-Ballywilliam' (£n.a.) with large triangular brass end (photo also below), a GNRI 30.5 cm dial non-fusee, pendulum roundface wall clock polished wood case, original face lettered 'Dobbin & Son Dublin. Milford GNR(I)', seems working order, complete with pendulum and key (£360), a BR(M) Ireland Overnight (Buckle) qr. at £380, and a BR(M) "The Ulster Express" (£100). The RCJ of March had an advert for a DNGR cashbag Omeath with padlock engraved (£75). BRA in March had a CIE 1967 Rule Book (£n.a.), a GSWR official postcard of GS Hotel Carragh Lake (£n.a.) and an Ireland map folder published by the Irish Tourist Association "connections from principle stations on LNER etc." (£10). Solent in March had a GSWR gate notice. BRA in April had a Tyers round No. 6 tablet "Ballymena-2-Cullybackey" (£40), unrestored, an alloy modified No. 6 tablet "Ballymoney-Coleraine 55" (£30) , an LMS paper pamphlet "Attractive 7 day tour N.I." 1938, 4 pages, bus scene on front (£20), and a lot (£21) of several items including a BCDR wagon for repairs label, blue.
Second quarter 2000
Matlock in April had a MR(NCC) Accomodation Crossing (£50) and a 1/4 milepost 'of Irish origin' which went for the same price (£14) as the equally anonymous one at Malton. KRA in April had a GSWR Ormsby Trespass (£75), a GSWR Gate (£40), an MV Cambria Buckle carriage print (£36), 3 unframed carriage - Cambria, MV Swan & TSS Duke of Leinster (£55), GWR to Ireland by Fishguard enamel (£190), CIE/BR dr poster 'All in Holidays Ireland via Fishguard' 1960 (£55), Staffs - 'Ballyhool-Fermoy' steels with brass ends (£150) and 'Bagenalstown-Gowran' 'A' steel/brass (£125), LMSNCC '55' wagon plate (£55). Malton on 8/4/00 has a cast iron Irish 1/4 mile post top (unspecified), a CIE wagon plate 20 tons 27516, a Fishguard & Rosslare share certificate, railway tickets - Belfast-Heysham, and an Ulster Steamship Co. blue design teaplate with garter crest. Onslows had some posters of Irish interest in April (NI Diesel at Co. Derry - BRLMR est. £30-50, Buckle 'Ireland overnight' LMR, est. £200-300 and De Grinean 'The Irish Mails' LMS, £1870). For their more general auction, on 23/5/00, they have quite a number of Irish items available. Paper items noted were 'The Sunny side of Ireland' + other (£25), 'Ulster for your holidays' 1937 + 3 others (£25), 'Station Map of Railways in Ireland' (£30) and similar stamped LNWR (£30), 34 TT incl. LMSNCC, SLNCR, CDRJC, GSR etc. (£280), MGWR TT 1911 (£120), DWWR TT 1903 (£160), MRNCC TT 1909 + GNRI TT 1896 (£130), MRNCC TT 1907 (£65) and a GSWR 1901 TT + NBR + other (£90), 8 GNRI flyers/posters? incl. Fairy House Races 1957 and Tour to Glendalough (£40), CDRJC Tourist Programme 1911, DSER 'Through the garden of Ireland' 1910 (£45), GSR 'Gem of the sea' 1919 (sic) (£30), 3 incl. 'S.Ireland its lakes and Landscapes' April 1906 (£50), GSWR 1891 Rulebook (£40), Irish platform tickets CIE 12, GNRI 5, UTA1, NIR 1 (£35), 127 Irish tickets from 11 companies, lot SLNCR 1st class passes 1910, 1920 + CIE 2nd class, Irish railway photograph and ticket collection, and SLNCR TT poster 1938 + 1955 (£25). There are several coats of arms: DNGR 1873 framed 36X39cm (£55), GNRI + GSR each on hardboard the larger 40cm2 (£40), WCR 40X31cm framed (£80), CDRJC 26cm diameter (£50). Cast iron items are a small GNRI 2 line trespass in original blue and white 14X20cm (£40) and a DNGR Trespass Euston 1945 finished in maroon with yellow lettering (nice sign but colour scheme a bit inventive!) 48X64cm (at £270 a steal!). Other lots included Irish railway books (£210), a lot of IRRS Journals (90), RCH Ireland 1906 (£110) and 1902 (£20), an OS of Ireland in 3 Vols. 1904 (£850) and a 1836 general map of Ireland + 5 others (£80). BRA in May has a SLNCR First Class free pass, red with gold letters (£25) and an oval enamel badge 'Belfast Tramway Dept.' on red in outer, 'School badge 180 not transferrable' on white (£ns). I would note that I have not kept up with Whyte's auctions of late, but these are always available online (a SLNCR 1st pass £75, MGWR pocket watch £170, GWR Killarney poster £340, WDLR share cert £90, DSER 1915 2nd class season ticket £42, SLNCR handbill 'Excursion train to Sligo 1955' £20, WLR 1891 TT £95, DWWR 1892 plans £ns, GSWR 1850 AGM £24, SLNCR TT 38X48cm 1955 £46). GWRA on 3rd June had a GSRI Motor coach tour brochure in a lot (£n.a), a GNR(I) Oval Cast Iron Bridgeplate No 3 (£45), and a GSWR fully titled C/I 40/- Trespass Sign, Francis B Ormsby, Secretary, central bolt-hole lugs top and bottom, back unrestored (£60). SRA on 17 June had a number of Irish items: a BCDR full title Vesta match case - lid with gold on brown paper listing all BCDR hotels and refreshment rooms. J.W.Manning, Manager, 4.4X3.2X1.3cm (£150), MGWR bridge No. '730' 28X20cm face only repainted (£50), GNRI brass station handbell, collar clearly embossed GNR 34cm tall no clapper, NCC nameplate 'Lissanoure Castle' + cabside '84' face restored only (£4500), W&T staff 5 brass rings + cast brass plates 'Kells' and 'Mountain Stage' (£300), GSWR 1/4 mile Inchicore works 1892 GSWR' complete (£160), GNRI guards pocket watch, Omega, back engraved G.N.Ry(I) No.103' - movement Thos. Russell & Son Liverpool (£420), miniature staff 'Kilmacow-Mullinavat' B (£50), GNRI cast iron station sign 'St. Johnston' (Strabane-Foyle) 54X11.4cm, original paintwork(!) (£150), LMSNCC cabside '33' 42X24cm (£360). In the secondary SRA postal auction there is: a GNRI PTT 28 Sept 1931 (est £25), small collection of Irish PTTs B&CDR 1948, Giants Causeway 1947 & 1948, L&LSR 1947 & 1948, CDRJC 1952, 1951, 10/10/1949, 26/6/1949, together with 3 CIE, 2 GNR Bus, 1 L&LSR bus, 2 GNRI and UTA fom 1940s & 1950s - 19 items (est. £30), GSR Appendix to WTT 1/3/1935 (est. £20), CDRJC Appendix to WTT 1/6/1950 (est. £20), GNRI Appendix Feb.1915 (est. £30), LMSNCC 'The operating department in war time' 1939-45 (est. £35), MRNCC Financial Accounts & Statistical Returns 31/12/1913 (est. £30), Irish Railways 'Through Erin's Isle - official guide to all places of interest and beauty in Ireland' 1901 (est. £40), SLNCR Emergency Timetable 14/4/1947 (est. £15), SLNCR TT 25/6/1956 (est. £20), Locos of GSRI 1937 77 pps. (est. £20), 36 Irish handbills from 1940s (20GNRI and 16 UTA) (est. £30), train staff tickets LMS, Welsh Highland, BCDR, Saintfield to Ballygowan blue card, Ballynahinch to Junction white card & green blank card for use with triangular staff (est. £30), Miscellaneous labels and parcel/letter stamps: 15 luggage labels (GSWR, GNRI, MGWR, UR, SLNCR, Caledonian noted), LLSR 5 parcel stamps and two letter stamps 1d and 2d: Isle of Wight (est. £15), over 400 Irish Edmondsons - majority audit SLNCR plus a few SLNCR bus punch tickets (est. £10). BRA in June had two US joint British/Irish railway (one CIE, one GSR) publicity brochures for the British isles (£n.a), a BNCR 1883 staff TT (£30), a tin of luggage labels incl. one BNCR (£54), a previously unsold LLSR WTT in a charity lot (£17) and a NCC hat (£17). It also has a cast iron wagon plate 'Fox's Pressed Steel Forge 1919' (£30). There is a vague possibility that this might be Irish. KRA on 1 July (from advertisement - no catalogue) had, a 'Pallas-Dromkeen' staff (£120) and a 'Coleraine-Castlerock' (£400) brass faced tablet. Previously unreported at this venue in July were an alloy tablet Poyntzpass-Newry (£110), GNRI soap dish (£44), GSRI sugar bowl (£10), GNRI bridge 105 (£10), CVR axlebox cover (£76), NIR dr 6 car dmu poster (£40), BR MV Cambria carriage print (£45), BR dr Royal Mail Routes to Ireland 1952 (Hass) (£30) and a LCDR (but is it BCDR) coa (£120). Malton in June had 3 Irish tablespoons, incl. LMSNCC (£20) and a GNRI small cast iron 'Clones' seat sign (£170).
I would note that the May RCJ has a discussion on the SLNCR lamp sold at SRA in March. Tony Peart column suggests that it is likely to be an MGWR one since it probably came from Sligo station (into which the SLNCR only had running powers). This was confirmed in RCJ 102. He also acquired an MRNCC accomodation gate and notes that these were painted with a Midland red background. Elsewhere in the column he relates the recent acquisition of many dusty drawings including an NCC 2-6-4T 'Jeep' for £8 at Matlock.
Third quarter 2000
In July RCJ there is an illustration of an U.Ry. trespassers sign which is identical to an allegedly "early English G.N." two sided sign auctioned in June at SRA. I gather that on the day of the auction SRA changed the attribution to GNRI (Price realised was £600). There is also an advert for buttons in RCJ700. They include GNRI 19mm nickel, GSR 17mm nickel, GNRI 17mm black japanned, UTA 17mm silver wash loco design, CIE 25mm chrome, CIE 17mm 'snail' gilt (£3,£3,£2,£1,£2,£1). In RCJ there are a number of Irish staffs listed for exchange. Large staffs are ' Glaslough-Monaghan', 'Dunmanway-Drimoleague', 'Banteer-Clonturk' and 'Athenry-Craughwell'. Miniature staffs are 'Ballyglunin-Tuam' and Palace East Jct-Macmine Jct.'. BRA 9/00 has two CIE axlebox covers 'CIE 26' & 'CIE 29A-29-9x4 1/4' (£30 for both), brass MRNCC F61/4 25mm (£35) and BCDR F61/2 24mm buttons (£ns), a familiar small GNRI trespass (£64), a GSR 'Ireland Gem of the Sea' 1935 booklet (£ns), a small brass hubcap 'Builders Noble Bros. Clones' 5cm dia.(£ns), a GNRI white china milk jug, handle and pour lip, 9cm high 7.6cm diameter, 'This is the property of the GNR. Dunn Barnett, Burslam' on base (£30), a similar cream jug 4cm high, 5cm diameter, crack on side (£21), and a cast iron mile marker no.19 measuring 61x20 cm with long spike (£30), suggested as possibly GNRI, but not familiar. SRA on 16 September had a BR (LMR) poster qr "Three new ships for the Heysham-Belfast overnight service" (Wilcox) (£400), a Nasmyth Wilson & Co. No 1425-1924 Patricroft Manchester cast brass triangular 35X13cm worksplate on GNRI 115, illustrated below (£480), a W&T staff 'Tralee-Abbeydorney' with Annets key and 4 rings unrestored (£320), and a MRNCC cast iron on original metal post 'Midland Railway CO. NCC. 'Any person Trespassing Will without Further Notice Be Prosecuted Pursuant To 62 & 63 Vic.Ch.64.Sec.32. Penalty 40/-' slightly concave (£110), 51X30X152cm high. Malton on 23 September had a CIE 20 ton wagon plate 27165 (£18), an Irish Railway Atlas hardback with dustcover (£na), a box of 28 colour slides of Irish railway steam (£na), a miscellany of various LMS circulars re. freight traffic to Ireland (£na), three Irish tablespoons LMS Hotels NCC, UTA & LMS NCC, four fairly modern posters 'NIR 150th Anniversary', 'Sealink', and two different 'NIR' (£na), a GSWR gate (£47), a BR dr 'Holyhead to Dublin' poster (£na), a poster 'Container Service to NI' (£na), a 'Mountains of Killarney' jigsaw (£20), another GSWR gate (£42), a framed collection of Irish railway tickets from the 1950s (£na), and a collection of Irish Edmundsons (£na).
RCJ No. 102 has an article by Tony Peart on a trip of Irish Railway interest over the summer (pps 531-2), reference to the sale in June at M.G.S. ?? of a half GNRI trespass of an interesting pattern (p.532) and an extract of 1971 lists which show SLNCR 'Lough Gill' and 'Sir Henry' nameplates for sale at £45 each.
Fourth quarter 2000
The Irish Times reported a series of share certs issued by the Dublin & Drogheda in February 1842 on sale at £45 from Davidson Books of Ballynahinch. Kiddlington on 7 October had a second NCC Tyers No. 6 instrument (£520), after one which went for £400 in July, a GSWR gate (£46), an LNWR Greenore guide (£10), and 950 Irish tickets (£260). BRA in October had an 'LNWR to Greenore' small guide booklet ship on face with coastal map below 45pps, Euston 1905 (£na), a cast iron 'No thoroughfare' apparently GSWR , raised letters and edge, 4 centre square post mounting holes, post mark to rear, angled corners, 23x81cms. (illustration below) (£40), and a lot of 2 Rulebooks 'GNRI 6.1914' and 'Sutton & Howth 6.1901' (£33), SRA on 29 October had a B&P 6630 Manchester 1929 worksplate from 4-4-2T No.62 (£300, photo below), a GSWR 3 aspect handlamp , reducing cone and vessel marked CIE, side brass plate stamped 'Cork Coaching 40' (£na), DNGR coa, second coaches series (£50), GWR 'Mountains of Killarney' jigsaw, box 1, issued 1931-5 (£70), Irish button 6 MRNCC (2 large, 2 medium, 2 small F61/4), 2 GNRI (1 large, 1 small F61/14), 1 GSR (small nickel F62/19) (£150), a BP Manchester 1920 makers' plate (either Cambrian, BCDR, CBSCR or GNRI) (£520), an admiralty history of harbours of the UK - Belfast 1852 41pps, and BCDR, MGWR, GSWR and MR(NCC) tourist guides. BRA in November has a 'GNBRy' brass 'The Thunderer Hudsons Patent' whistle side marked (£30), a GSWR 4 line gate (£45), a mixed lot of luggage labels incl. LMSNCC, and a GNRI No.77 bridge plate (£32 or £35, could not find the second one in their catalogue).
RCJ No. 103 has an article by Tim Petchy on doorplates. It shows a 'Stationmaster', 'Ladies Waiting Room' etc. one of which came from Limavady Jct. and suggests they were BNCR (see illustrations on page 11). On my Geocities site they are described as GNRI. Given that the GNRI batch mine originally came in, also included some BNCR wagon plates, this new evidence could suggest a BNCR origin.
SRA on 9 December had a 'William Spence S. Geoghegan's Design Dublin 1888' (£220), apparently a wagon plate from 5'3" haulage wagons used for Guinness locos 37 x 21.6 cms (according to catalogue where 'Design' is replaced by 'Patent' this would be the loco plate), NCC 'Chichester Castle' nameplate (152 cm long) plus cabside 78 (43x25 cm) plus 2 LMSNCC brass pressure gauges mounted on oak panel (£4500), BCDR coa mounted on paper (60 x 49 cm) (£100), GWR waiting room poster 'Southern Ireland travel via Fishguard' by Cusden in original frame (69 x 104 cm) (£140), GSWR 24803 Inchicore works brake van plate (£80), UK loco headboard 'The Irish Mail' (£3000), a large china ewer GNR Co. Ireland circular coat of arms, red bands to the centre rim and handle (30.5 cm tall), minor handle crack, minor crazing and blue casting faults (£80), W& staff 'Clara-Streamstown' with Annetts key end (66 cm) (£280). The SRA supplementary postal auction had: GNRI WTT 1/7/1919 (est £40), GNR/UTA Royal train TT 3/7/1953 (est £40), Narrow Gauge Railways of I, Fayle 1st ed. (£40), GNRI Rule book 1/5/1901 (est £40), 10 B&W photos lots of locos, trains and views from Harold Bowtel collection, 100 in each lot - MGWR & GSWR locos, GSWR & GSR locos (both est £100), NCC loco trains and views (est £80 as were more general lots), GNRI & UTA Royal Train Notice 3/7/1953 (est £30), LMSNCC Royal Train Notice, staff instructions 13/5/1935 (est £30), LMSNCC TT of Royal Train 24/7/1924 (est £30), MV Cambria carriage print - Buckle (est £15-60 range given for all). RCJ No. 105 of December had an interesting 4 page article by John Ferguson on "Britain's Forgotten Railway - the NCC of NI" with b/w photocopies of several nameplates, cabsides, wagonplates, trespass, gates etc. An add from David Holden Tel. 01621 828531 still had the following staffs for exchange; Clonakilty-Ballinascarthy, Kilcock-Enfield, Carrowduff-Ballinasloe. Finally BRA telephone auction in December (details arrived 5 days after closing time!) had a GSR sugar bowl 2.75" dia, 1.5" high, full title and coa on base (£35). A belated record of a Phillips, Knowle auction on 6/9/2000 had unmounted carriage crests ex-Tearnes with seemingly 5 Irish (no details) for £65.
First quarter 2001
Irish related lots at Cundalls auction (a massive 1232 lots - with not always clear identifications) on 13/1/01 were a framed Fishguard and Rosslare Share Certificate, two CIE publications "WTT 1960" and "Regulations for Train Signalling on Double and Single Lines 1952", an LMS sepia carriage print "Killarney, Ireland", three railway spoons from Ireland - one tablespoon LMS Hotels NCC and two soup spoons Ulster Transport - LMS NCC, a CIE cap badge (blue/white enamel, brass letters) and a collection (sic) of Irish Edmondson tickets. Whyte's on 13 January 2001 (neglecting some acts, legal, photos and paper) had: several books of engine drawings & blueprints from the late C. Fry: GSR £60, CDRJC £60, DSER £30, GNRI £50, BCDR £55; 1902 Irish Railways 'Tours in Ireland' 132 pp illustrated, clour cover, incl. TT, large map, GC £110; DSER 1924 'Programme of Tours and Excursions to the SE Coast & Beauty spots of Co. Wicklow' 28pp, colour front, map on back, included TT and few views, fine £55; CBSCR 1912 'Visit Glengariff by the Prince of Wales Route, 12pp brochure, colour cover, TT and many monochrome views, fine £70; GSWR Report of Directors half year to 31/12/1903, 30pp + DWWR specification for loco boiler VGC £24; small collection incl. ticket stamp with worn plate of Edmondson, columnar shape, 23cm high, also ticket punchers (3), carriage keys (3), button hook torch, government issue torch stamped 1931, GWR guard's whistle, buttons incl. GNRI (2), GSR (2), LMS, GWR, etc. ; GNRI enamel depicting company crest in full colour on blue, a few CIE 'snail' chrome split pin back cap badge, GC to fine, £65; GNRI button, CIE 'flying snail' cap badge, later button, NR cap badge & a range of PS vehicle license badges & Inchicore Works 1996 plaque £42; GNRI enamel depicting company crest in full colour on blue, a few chips and corrosion VGC £130; Railway signalman's registers Portadown Jct. 1940s to 1960s, manuscript of all trains passed, VGC exterior grimy, 26 books, folio £55; GNRI (1949) and GSR (1933) Rulebooks also GNRI 1940 'Regulations for the guidance of train examiners, greasers and oilers' VGC £28; GNRI notice on wooden panel 'Cleaners are forbidden to move engines in steam, A. McCleery', yellow on black, handpainted, slight fading, couple chips, VGC £50; GNRI metal key for points inscribed 'Navan Junction' and 'Kilmessan Junction', 65 cm long, light rust, VGC £180; MGWR 'Gradient Table' issued by Engineer's Office Broadstone showing gradient graphs, VGC £120; GSWR station hand bell, brass with wooden, stamped 'GS&WR', chipped VGC £150; GSWR cast iron gate notice £55; WTR collection of 20 items in display case incl. 1917 Report of Directors, 1891 2d letter stamp, 1931 petition to government, 1851 Act, 'Threatened Closure' notice, 1865 TT, 1880s to 1890s tickets incl. unissued with counterfoils in books, etc. fair to fine £220; GSR TT March 1925 40pp fine £38; BCDR posters with 1938 TT, 100x80cm, and cheap fairs for excursions to Bangor, Newcastle, etc. (4) circa 1930s mainly VG to fine £80; 6 Posters GNRI St. Patrick's Day 1936 reduced price tickets 65x85cm, GSR 1928, 1938 and 1941 Eastern District 100x75cm, GNRI Bundoran Hotel 100x65, 1924 Notice of Increase of Rates between Ireland and GB issued by GWR, LMS etc, mainly VG to fine £of@100; CDRJC 1948 TT poster 56x47cm folds VGC £38, SLNCR TT poster 1957 38x50cm + 1957 handbill Excursion to Sligo from Enniskillen, folded, G & VG £40; CIE 1953 poster Waterford v Tipperary Hurling Final 'Excursion to Cork' showing express steam train, printed in green, red and black, slight wrinkling, fine £80; NIR poster full colour photo of diesel at Downhill, 64x102cm also Belfast-Heysham container service same size 3 colour picture of rail container lifted to ship, very fine and soiled, splits, good, (£Withdrawn); BR 'Belfast-Heysham' container 65x100cm, Ref. LM23760, Waterlow, soiled, folded, splits, good £of@80; CIE guard's lamp complete with porcelain wick holder by Sherwoods, metal oil container stamped 'CIE', three colour type with only blue filter remaining, painted black, slight rusting, paint chips, VG £of@40; Brass steam whistle, stated last steam train from Tramore, VGC mounted on wood £95; GNRI brass builders' plate '84B/Makers/1905/Dundalk' VGC £220; GNRI similar but 'WW' and '1895' £200; light alloy builders' plate 'Andrew Barclay Sons & Co. Ltd./Caledonian Works/No.2264/1949/Kilmarnock, painted green, believed Bord na Mona £withdrawn, Large signal staff 68cm brass plates 'Barnagh' 'Newcastle West' slight corrosion VG £190; Light alloy 25cm staff inscribed 'Leixlip' 'Maynooth' £80, steel small staff brass mount inscribed 'Kilmeaden' 'Waterford West' and wooden staff engraved 'Kilmeadan' (sic) 'Kilmacthomas', wooden staff chipped, both VG £220; 12 Signal lever plates cast iron painted blue, black or red, white letter inscriptions such as 'West Siding Traps', 'Main Up Home', 'Goods Bank Siding Point', etc. Said to be from Kilcock, VGC £of@40; CIE loco grease gun stamped 'CIE' VG £20; 2 CIE logo transfers (58x29cm) pale green, fine £42. Kiddlington on 20/1/2001, from adverts, has Mallow/Fermoy (£100) and Ppass/Newry tablet (£50), GSWR 1910 Inchicore wks £140, poster Fishguard-Cork service B&I £160, brass ship's makers plate Harland & Wolfe, Belfast £320, Vesta DNGR Greenore Hotel £100, GSWR gate £42. BRA. 106 had a card Portrush LMS Hotel £36. Hendon in December 2000 had buttons: 6 X MRNCC, 2XGNRI and 1XGSR at £150. BRA in March has an LMSNCC Hotels green beer bottle on 2 lines, embossed on side (£20), and a MRNCC Hotels green beer bottle on 2 lines embossed on side, 5.7 dia., 23 high (£205 - reported virtually unknown, but price seems high). Sheffield on 10 March had a W&T staff 'Wexford North-Enniscorthy' (engraved) 5 rings and Annetts key (£280), a 'Beyer Peacock & Co. Ltd. 6963 Manchester 1948' worksplate from GNRI No. 208 'Lagan' (£450), a GSR coaches coa mounted 37X39cms (£35), and CDRJC nameplate 'Eske' 24X14.6cms (£1200, down from £1600 in 1998). In its supplementary postal auction of postcards (references from 'The Official Railway Postcard Book' by John Alsop) and photos items of Irish interest were a MR poster card 'New Express Route to NofI via Heysham' (est. £80), lot of 6 Irish official Hotels' postcards GNRI 037, GSWR 036, 070-074 (est. £50), lot of 12 Midland officials complete sets Glenariff 19 and Donegal 20 (est. £35), lot of 230 postcard sized, 50% plain backed, b/w photos of Irish railway locos, trains & railcars (est. £60), lot of 200 GNRI, SLNCR, BCDR photos (est. £60), lot of 230 GSR photos (est. £60).
Second quarter 2001
BRA in April had a CIE enamel chrome cap badge (CIE in chrome on cream on offset blue backing 6 X 2.5 cm) £na, an alloy staff 'Boyle-Ballymote' B £35, two GNRI loco headlamps one stamped Goraghwood and painted same, flat lens, no vessel, stamped GNRI on front 16.5 X 15 X 30.5 £94, other GNRI marked case, no interior or front lens, painted G-Wood Quarry £59, Fishguard & Rosslare Solicitors' Office Dublin 1908 + sufferance cert + unused warrant 1937 £10, GSWR gate 4 line text £45 and an Ulster X menu £15. BRA in May had 'The Railway Executive NCC Passenger Service TT 31/5/1948 + map of GNRI 1939 £.na. KRA in April had a GSWR gate £55, a Fishguard & Rosslare poster £200, a Ballyback. (sic) miniature staff £130 and an alloy token Ballymena £100. For the record, a Tyers (UK) instrument went for £820.
Onslows on 17 May had the following posters: F Hugo d'Alesi, Tours In Connemara Galway Achill & West Of Ireland, Midland Great Western Railway of Ireland, mounted on linen - 123x88cm (£750); Anon, All In Holidays To Ireland, published by BR & Irish Tourist Board and CIE - 102x66cm £70; Arthur G Mills, Fishguard-Rosslare, published by REWR, printed by Waterlow - 102x66 cm (£600); Arthur G. Mills, Fishguard-Rosslare, published by REWR, printed by Waterlow, 102x66cm (£600); Costelloe, Enjoy A Holiday In Northern Ireland, published by Ulster Transport Authority, printed by Stafford, mounted on linen - 102x66cm (£400); Norman Wilkinson, A Northern Ireland Landscape, published by Ulster Transport Authority, printed by Stafford - 102x127cm (£600); Griffin, Northern Ireland Ulster, pictorial map published by British Travel & Holidays Assoc. - 102x66cm (£220), Buckle 'TSS Duke of Lancaster BR Heysham-Belfast service' (£25). Pictures were on Onslows site in November (press back button to return). It also had 16 Irish passenger TT, including UTA 1955, 1958 and 1959, GNR 1954-1958 and CIE 1955-1960 (£16). The 19 May GWRA auction had BNCR (GNRI?) Ladies Waiting Room doorplate £55, 'Mullingar' enamel, blue on white, seat back/station sign 23 x 9 cm (stated 'difficult to determine if rail or not') £45, 16 buttons of which one GNRI, 100 Irish whole tickets including MGWR, GSWR, CLR, NCCMR, WCR, BCDR, SLNCR and LLSR (including a quantity of platforms) £na, GSWR c/i gate £50, 'Boyle-Ballymote' miniature staff £na and BR Poster 'TSS Duke of Lancaster, Heysham-Belfast' £na.
The SRA main auction on 16/06/01 had: W&T staff cast brass 'Mogeely/Killeagh' plates, green, 58cms £380, GNRI No. 122 'Louth' curved engraved brass nameplate 38cms £3000, Miniature 'Sligo-Ballymote' alloy, C configuration, staff 25cms £30, W&T staff with Annetts key end and cast brass 'Headford Junct.-Kilgarvan' plates 67cms £190. The SRA Postal auction had: Bound volume of Railway Company Accs. & Statistical Returns (UK, IRL) for 1919, Goods Manager Office GNRI Belfast (£50-60), similar for 1924, boards detached, GNRI Belfast (£30-40), GWR: Southern Ireland 1932 brochure (£15-20), GSR Gem of the Sea 1932 (£20-30), 9 Irish PTT, CDRJC 31/5/1948, 24/6/1956, 23/6/1957, CIE Winter 1952, Summer 1956, 1959, 1964, GNRI 13/4/1947, UTA 18/6/1956 (£20-35),: GNRI PTT 1/7/1929 (£20-35), GNRI PTT 1/6/1940 (£20-25), GSR PTT 1/6/1927 (£25-35), GSR WTT 23/11/1931 (£35-45), GNRI, Magic Miles in Ireland (1939), 55pp, illustrated, with folding map (£15-25), 2 Books: K. Murray 'GNRI past present and future' 1944, H.Fayle 1st ed. 1946 'Narrow Gauge Railways of Ireland' (£30-40), Railways (Ireland) Commission: Map of Ireland, showing railways and canals, April 1868, 66x78 cms to 16x27 cms on linen with well worn marbled end papers, some stains (£40-50), Dublin & Lucan Steam Tramway: pocket timetable and fare table March 1884, single sheet 30x30cm folding to 7X10cm (£25-35), GSR poster Excursion tickets from Dublin (Eastern Section), dr, letterpress, Dec 1939, folds (£20-30), GSR poster Reserve your seat in advance, dr letterpress two colour (blue & red) May 1937, 10 cm tear on one edge (minor loss), other edge nicks, folds (£20-30), CDR: two letterpress posters 46X58. Excursion Season 1932 Cheap tickets - Quicker trains (blue on white), folds, edge nicks, Christmas Holidays 1925 (black on green), folds, some edge tears minor loss (£15-25), UK carriage print 'MV Cambria' BR Holyhead - DL service, C.Buckle, 100 Irish labels (stated noted DWWR, DSER, GSWR, UR, GNRI, SLNCR, GSR, BNCR, MRNCC, BCDR) (£40-50), 216 mounted and 30 loose luggage labels spread widely over UK and Irish railways (£80-100), 30 Irish labels: Ballycastle, MRNCC LMSNCC noted duplication (£30-50), 64 parcel/newspaper stamps (incl 3 MGWR) and 6 letter stamps (1 DWW) (£40-60). Alpha lots (to be sold during main auction on 16/6), Over 90 Irish Edmondsons (SLNCR, GNRI, LLSR noted with 3 CIE issued) (£12), Over 60 Irish (SLNCR, Donegal, LLSR) and Welsh unissued (£8). BRA 6/01 telephone Irish items: Lot comprising MRNCC 2 Parcels paid L'derry Vic.Rd., MRNCC bad order form, 2 LMSNCC Del. Luggage, CDRJC locoa pass. letter 1957 + livestock form, LLSR Note, SLNCR memo, 3 MRNCC single line forms + GSR items £43, tall 13cm milk jug GNRI in black, complete, but damage, under "This is the property of the Great Northern Railway" £30, MRNCC large brass button F61/4 Limerick Clothing Factory £25, 1904 Fishguard & Rosslare company cheque for £2700 £15. SOL 601 had a GSR 'Gem of the Sea' £30 and MTN 601 had a poster 'MV Cambria £14 and a miniature 'Ballygeary-Rosslare Strand' staff at £200.
Third quarter 2001
The last BRA under current management took place on 9 July. The only Irish item noted was sic "The denuded remains of a BNCR enamel, brown on white 15" X 11" dd 189- . This is for the masochist and great enthusiast otherwise lacking one." The slightly obscure photocopy suggests only the BNCR Public Notice is vaguely intact together with the right hand one third of the smaller text, with the rest seeming to be rust (£ns). SRA has the following items for its auction on 15 September:Tenderplate 'Great Northern Railway WW Makers 1895 Dundalk' (£260); Worksplate 'Metropolitan Vickers 1955' 46cm x 13cm, face repainted only + rectangular cast brass 'Metropolitan Vickers' owners plate 34cm x 4cm + 'Metropolitan Vickers Type No. TG 4203; Serial No. 239519-20' boiler plate unrestored(£320); BR(LMR) poster 'Ireland via Holyhead' qr folds (£40); W&T staff 'Farranfore-Castlemaine' with Annett's key (£250); brass paycheck 'Cavan Leitrim and Roscommon Lt. Rwy. & Twy Co. Ballinamore. 39' (£70); Miniature alloy staff 'Maynooth-Leixlip' (£60); 'GNR(I) 1927 Dundalk' worksplate (£95). In the SRA postal auction: Postcards (reference nos. from 'The Official Railway Postcard Book' John Alsop): Irish officials - CBSCR 001;002, BCDR 004;007, GSR 001; 023; 025; 026, GNRI 038/2, GSWR 003; 004; 005 ;025; 036; 037; 038; 063; 072; 073; 074; 075, GSWR & MGWR Jt poster 090, LMSNCC 050; 051; 051A. Total 25 (£150), Irish stations - Cork, Rosslare Harbour, Whitehead, Carrickmacross, Sutton, Queenstown, Vale of Arklow, Clonsilla, Clifden, Cavan, Achill, Galway, Sligo, Longford, Helens Bay, Mohill, Blarney, Monkstown, Greystones, Portrush, Ballydehob. Total 24 (£170), Irish mainly locomotives - Ballycastle (3), Ballymena & Larne (4) Belle Vue Miniature, Belfast (1), BCDR (3), BNCR (4), CVBT (4), CLR (12), CIE (4), CVR (12), CBSCR (19), Cork & Macroom (1), Cork & Muskerry (8), CBPR (8) CDRJC (5), DSER (8), DWWR (2), Fintona Horse Tram (1), Giants Causeway (14), Total 117 (£160), Irish mainly locomotives: GSWR (18) Listowel & Ballybunnion (2), GNRI (8), LLSR (7), MGWR (1), MRNCC (35), Portstewart Tramway (3), SLNCR (2) Schull & Skibbereen (3) Timoleague & Courtmacsherry (4), Tralee & Dingle (9), UTA (6), Warrenpoint & Rostrevor (18), Waterford Limerick & Western (4), Waterford & Tramore (1), West Clare (3), Total 114 (£160), CVR small sized timetable poster dated June 1933 38 x 41cm folded bottom edge a little chipped (£40), Phillips series of Travelling Maps - Ireland coloured circa 1900 69 x 66cm 12 miles to 1 inch in blue cloth covers with gilt title on front (£ns), Stanford's Map of Ireland in Counties and Baronies, Coloured 8 miles to 1 inch in green hardback slipcase c: 1880s. slight cuff to case (£ns), DSER official handbook 'Through the garden of Ireland', 145pp + advert and fold out map 1910 (£110), GNRI Public TT blue & white covers October 1946; LMSNCC PTT red covers 44pp October 1947, CDRJC WTT 8pp October 1930 spine taped GNRI WTT 422pp May 1937 (£140), RCH Official Railway Map of Ireland 1902 dmf into normal leather covers one tape repair to rear of map and covers well worn (£60), GSWR guide 'The Sunny Side of Ireland and how to see it by the GSWR' 1902 319pp Green boards with black stamped pattern, a little edge rubbing and minor stain to front (£20).
BRA is now Talisman Railwayana Auctions (catalogue with many colour pictures). Irish items noted in 10-11/9 auction are: GNRI large (57.5x28.5cm) cast iron trespass "Hereby.." rewelded down clean break (£ns) and SLNCR peaked cap with chin strap, SLNCR gilt wire block letters on a black oak leaf patterned band between 2 bands of gold braid, moth damage to top and much general wear (£48). Nothing mentioned in highlights of Cundalls (Malton) on 22/9, but this is where the undiscovered bargains tend to be.
DC advises of WDLR, GSWR gate alloy, GSWR oval 'to carry 7 tons' alloy and CIE D plate 12 tons '13568' repos going round. Of interest also is the Railway Print Society Newsletter 107 of July 2001 which has an 8 page update on CDRJC luggage labels.
Fourth quarter 2001
In October, a correspondent advised of a GNRI whistle ex-174 on ebay. This is shown below. According to description it is 38cm high, solid brass with iron arm and chain. Cone is 9 cm wide, thread is 4 cm and bore is 1.5cm. numerous dents/marks, 'Engine - GNRI 174' underneath. On 'horrible' bit of painted ply. Asking price was $299.95, realisation on 21/10 was $390 to bidder 'oldtchlgy'. Cundalls Malton on 27/10 had nothing Irish. Phillips had an auction on 31/10/2001 of 'Mechanical Music & Railwayana' at Knowle. Of Irish interest were the following posters: CIE Ireland (Costelloe) (£230), BR Travel to Ireland £160, BR Sheephaven (Henry) (£370 and £310), BR Lough Derg (Henry) (£380), BR Ireland via Fishguard (£200). KRA on 6/10 had an NCC wooden cased signal box train indicator, plated 'From York Road-Down line', being plated 'Larne' several times, other plates include 'Express passenger', 'Rail car' and 'Light engine' 46x38x23cm and with top mounted brass bell and side box emergency switches made (£280). There were also miniature staffs 'Carrowduff-Ballinasloe' (£ns), 'Mullingar W.-Castletown' (£35), a 'Ballywilliam-Float' staff with triangular brass end stamped (£ns), an alloy tablet 'Derry-Lisahally 17' (£120), a tablet 'Coleraine-Ballymoney' (£100), an 'Irish' brass key token 'NW-BY 22' (£50), two UK Buckle carriage prints 'TSS Duke of Lancaster' (£48) and 'MV Cambria' (£55) and a GSR cast iron registration plate 'Registered by the GSR to carry 14 tons 1925 M146', undamaged (£120). TRA on 8/10 had: LMS NCC china plate 228mm diameter by Dunn Bennett & Co., top marked with LMS NCC in two staggered vertical rectangles in blue on plain white (£15), DSER 3 aspect handlamp, brass plate to body 'Dublin & S.E.Rly' F/aft vessel stamped 'D&SER' on reflector support, all glasses good, restored (£78), (GNRI) oval cast iron '24' milepost restored in blue/white (£25). No details on SOL 20/10. GWRA on 27 October only has some UK items that might be of interest. These are: LNWR Booklet 'Tours in Ireland' (£70), BR dr poster 'Fishguard-Rosslare' (Wilcox) (£110), 7 menus incl. 'The Emerald Isle Express' and 'The Ulster Express' (£30) and 'TSS Duke of Lancaster' (Buckle) carriage print (£10). TRA on 12/11 had: LMSNCC silver plated grape scissors by Elkington, stepped block logo on face of one arm (£78), GNRI oval cast iron bridge plate 'GNRI 163' 345x250mm (£38), MGWR oval cast iron bridge plate 'MGWR 36' 295x203mm (£83), LMS official publications artwork to front cover 'North of Ireland' and 'Holidays in Southern Ireland' (£36). Onslows sale (use back button to return from links) on 21/11/01 had (estimates given): F Hugo d'Alesi Tours in Connemara, Galway, Achill and West of Ireland, published by MGWR circa 1900 - 123 x 88 cm, mounted on linen £700-1000 (Result: £3000) Lot 221 Travel to Ireland by rail and sea, published by RE(LMR), printed by McCorquodale, photographic - 102 x 63 cm, folds £200-250 (Result: £ns), Paul Henry Sheephaven Donegal to Ireland with ease by rail and sea, published by RELMR, printed by Jordison - 102 x 63 cm, horizontal folds £600-800 (Result: £1265), Lot 262 R Breslin L'Irlande Great Southern Railways, printed by Alex Thom Dublin- 102 x 62 cm £300-400 (Result: £ns), Lot 269 Paul Henry Lough Derg, Ireland for holidays, published by LMS 1949, printed by Jordison - 102 x 64 cm, small tears to left margin £1000-1500 (Result: £ns), Lot 297 Claude Buckle Heysham for Belfast and Northern Ireland, published by BRLMR, printed by Jordison - 102 x 64 cm £300-400 (Result: £400). SRA on 8/12 had: a BRMR poster 'Ireland Overnight', Claude Buckle qr rolled some repairs to left side (£220), a GNRI coa mounted on board 27x30cm sky blue, smaller used on spashers (£40) and a W&T staff with brass plates cast 'Clonakilty Juction (engraved) - Ballinascarthy Jct.23', no Annetts key (£280). The SRA Postal Auction had: BCDR guide 'Co. Down Tourist District' illustrated clothbound card covers 250pp plus maps, 2nd ed dated 1900, excellent condition (£40); GSWR official Guide 'The Sunny Side of Ireland - How to see it by the GSWR' clothbound, illustrated, hardback covers 250 pp, published c. 1900, VGC (£ns); GSR guide book 'Ireland Gem of the Sea' 90pp + map, dated 1936, coloured pictorial card covers (£22); Railway Clearing House Ireland Maps dmf into leather bound covers with title on front, corners of cover a little rubbed, but generally VGC (£110 & 80); BNCR Time and Fares Tables. Illustrated paperback covers 96pp (no map) dated July 1895, spine taped, (£55). TRA on 17/12 had: Lot 28 DNGR & North Wall Ext. WTT 2/2/1922 covers disbound £ns, GNRI 162 Bridgeplate unrestored £31, LMS folding card TT 'To & from Ireland & England via Kingstown & Holyhead, Greenore & Holyhead and Dublin & Liverpool train and Boat Services 1935', 10pp. maroon slim covers £14, 10 Ulster Railway luggage labels headed UR different, gc £20, 'The Northern Ry. (Ireland)' large luggage label 'Dunleer to Markethill' vgc £35, 'N&A.R. for Castlebellingham' (Newry & Armagh) large luggage label with printer along bottom vgc £30, 'Cork Bandon & South Coast Railway Skibbereen' large luggage label date coded 2/02 gc £26. Tony Peart, in RCJ No. 115, comments on the GNRI Dundalk WW plate at Sheffield and the similarity to Doncaster plates, suggesting the influence of J.C.Park.


GNRI bridge. Source: TRA1101

MGWR bridge. Source: TRA1101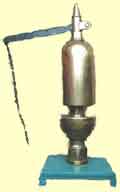 GNRI whistle. Source: eBay1001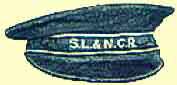 SLNCR hat. Source: TRA901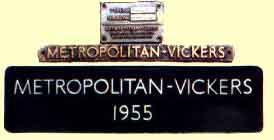 CIE diesel plates. Source: SRA901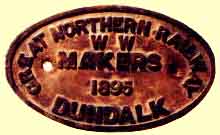 GNRI tenderplate. Source: SRA901
GNRI makers' plate. Source: SRA901

GNRI nameplate. Source: SRA601
GNRI worksplate. Source: SRA1000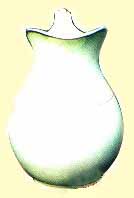 GNRI ewer. Source: SRA1200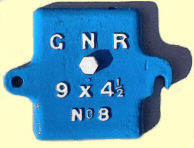 GNRI axlebox. Source: D.Cronin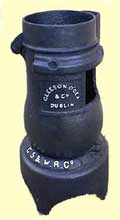 GSWR stove. Source: D.Cronin

---

Return to Index page, or go to page 2b, The overall market - some comments (2002-3).


Alternatively, go to my railwayana.com pages for company data


For genealogy, go to my Lennan genealogy pages or their mirror on this site